Welcome to Turning Point Church Live
Our ONLINE Worship Experience!
Our services streamed live right to your desktop, media device, or phone. We'd love to meet you in person, but if you're unable to make it to our Rochester Campus, worship with us online!
Click the Facebook LIVE Link below to go to our Facebook Page for our Livestream and Archived Services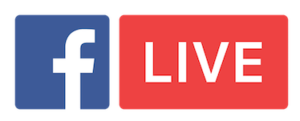 ATTENTION VIEWERS: Please ensure the volume is turned up on both the video screen on your device, and on your device itself, as you view our video stream.
Thank you – Turning Point Tech Team
NOTE: We regularly update our technology and equipment to enhance this service. If you are experiencing difficulties connecting, with the sound or video quality, please know internet connections, especially your wireless connection, can be restricted by excessive traffic, multiple devices, etc. We make every attempt to ensure our internet connection is directly wired using quality cables and the best internet connection available to our area. As technology evolves and upgrades are available this service will only improve.
If today's broadcast blessed you and you wish to help our ministry continue to grow and reach others like you, please consider giving online today by clicking the "Givelify" link below. We appreciate your faithful support and pray God richly blesses you and yours.